About Me
Hi, I'm Junko Okada, a strategy coach.
I help my clients clarify and build their vision and take intentional action to reach their goals.
I'm Here for You
I help you define your vision and identify the necessary steps to achieve it. Together, we leverage real-life situations to improve your communication skills. Additionally, It allows you to share your vision, persuade others, and gain confidence.
I teach you how to establish and maintain healthy boundaries in both your work and personal life. This, in turn, enables you to become the person you aspire to be and find your true strength.
I guide you in identifying what truly matters to you and help design a sustainable system that enables intentional action towards your desired outcomes.
Moreover, throughout the coaching process, your big picture becomes clearer, and you develop entrepreneurial resilience while maintaining a positive outlook.
I facilitate your journey toward developing a growth mindset, taking you forward step by step and embracing every challenge as an opportunity for growth.
Ultimately, the process is simple. Defining the undefined, embracing the bigger picture, and focusing on small steps that lead to the realisation of your vision.
If you're ready to take intentional action and elevate yourself to the next level, book your free discovery call to see if we are a good fit.
Your life is in your hands – start with clarity. Only you have the power to shape the person you want to become.
About Junko Okada
My journey began in Japan, driven by a strong desire to become a designer, even without the necessary qualifications. Determined to progress, I focused on what I could do to take the next step. Along the way, I encountered lots of learning experiences and faced some embarrassing mistakes. However, I found joy in knowing each subsequent step brought me closer to an exciting future.
In London, I spend over ten years passionately pursuing a career as an interior architect. However, I faced the challenges of communicating about finances with private clients during stressful construction work. It was then that I realised the need to develop better communication skills. This realisation led me to embark on a career pivot toward coaching.
Since 2013, I have had the privilege of working 1:1 with CEOs and highly skilled individuals from diverse cultures. Throughout this time, my focus has been on helping my clients craft their leadership skills, establish sustainable systems and take intentional and consistent action to move to the next level.
I love seeing my clients gain clarity, put the pieces in the right place, and get the result from their actions.
Starting in 2021, I had the opportunity to run creative entrepreneurship workshops as a visiting tutor for Seekicks, the weißensee Academy of Art in Berlin. The experience of creating and facilitating group coaching programs has provided me with a positive challenge and endless inspiration.
Ultimately, my focus is on my client's desired outcomes. I map out what's truly important for them and provide support as they navigate through decision-making processes.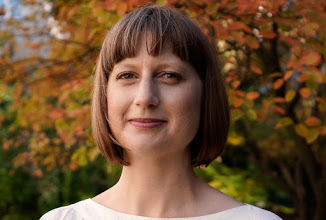 Caroline McMillan
"The biggest influence meeting with Junko Okada has had on me is allowing me to discover my focus. Stuck in the weeds of building my business, Junko intuitively supported me in crafting my vision. I can move forward with things about my mindset and business that I thought were completely stuck. She made progress seem effortless. Through Junko's expert guidance, strategising my passions, knowledge, skills, and outcomes gave me a clear vision of what I want my personal and professional life to be and the steps I need to take to get there."

Eli Goltermann
"I learned a lot during the coaching sessions with Junko Okada. First of all, I learned how to clearly understand and communicate the things that my business has to offer. I understood which aspects of my Idea needed more work. Most importantly, I took a clear plan away with the steps I need to follow to come closer to my goals."

"I had a great time during our group workshop with Junko. I loved that they were so well structured. After each session, I felt I had done some substantial work and gained a much deeper understanding of how to proceed with my endeavours."

"Junko was able to understand each of our business Ideas quickly, so in each session, we received personalised and general information. Through the numerous exercises, we gain clarity for ourselves and on how to communicate our ideas. I would definitely recommend Junko as a coach. She is easily able to put herself in your shoes and understand with the right clarity what steps need to be taken to improve your situation."