About Me
Every individual is unique, and each situation provides a unique opportunity.
Hi, I'm Junko. My commitment is to guide you through your transformative journey.
About Junko Okada
Junko's Journey: Originally from Japan, Junko relocated to the UK in 1999, driven by a passion for design and a curiosity to explore beyond her culture.
During 17 years in London, Junko navigated personal and professional transformations by continually focusing on the next step and finding joy in every step.
Design to Coaching: Trained as an Interior Architect, Junko is fascinated by how people use space and the impact that small details can have. Junko's work involved effective communication to bring client's visions to life.
Transitioning to coaching deepened her understanding of communication, equipping her to guide clients through their individual challenges.
Coaching Philosophy: Junko believes in the transformative power of intentional action and having a clear vision.
Unstoppable growth arises from aligning one's personality, expertise, and experiences in the right environment.
Professional Development: Since 2013, Junko has worked 1:1 with CEOs and individuals from diverse backgrounds, emphasizing clarity, value alignment, leadership skills, sustainable systems, and intentional actions.
Teaching and Workshops: From 2021 to 2023, Junko ran creative entrepreneurship workshops as a visiting tutor for Seekicks, the weißensee Academy of Art in Berlin. Facilitating group coaching programs has added a positive challenge and inspiration to her journey.
Your Transformation: Junko draws inspiration from her clients and is committed to helping you achieve your desired outcomes. She will guide you through the decision-making processes and work with you to assemble the puzzle pieces for meaningful results.
Coaching provides a dedicated space for focused growth—the secret lies in adopting sustainable yet playful systems, propelling you towards intentional outcomes.
Are you ready to take intentional action? Book your free discovery call with Junko. Looking forward to being a part of your transformative journey!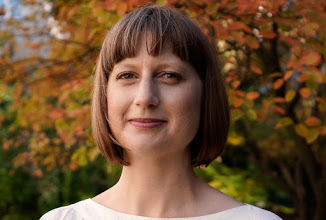 Caroline McMillan
"The most significant influence meeting with Junko Okada has had on me is allowing me to discover my focus. Stuck in the weeds of building my business, Junko intuitively supported me in crafting my vision.

I can move forward with things about my mindset and business that I thought were completely stuck. She made progress seem effortless.

Through Junko's expert guidance, strategising my passions, knowledge, skills, and outcomes gave me a clear vision of what I want my personal and professional life to be and the steps I need to take to get there."

Eli Goltermann
"I learned a lot during the coaching sessions with Junko Okada. First, I learned how to understand and communicate what my business has to offer clearly. I understood which aspects of my Idea needed more work. Most importantly, I took a clear plan away with the steps I follow to reach my goals."

"I had a great time during our group workshop with Junko. I loved that they were so well structured. After each session, I felt I had done substantial work and gained a much deeper understanding of how to proceed with my endeavours."

"Junko was able to understand each of our business Ideas quickly, so in each session, we received personalised and general information. Through the numerous exercises, we gain clarity for ourselves and how to communicate our ideas.

I would definitely recommend Junko as a coach. She can easily put herself in your shoes and understand with the right clarity what steps need to be taken to improve your situation."