Define the undefined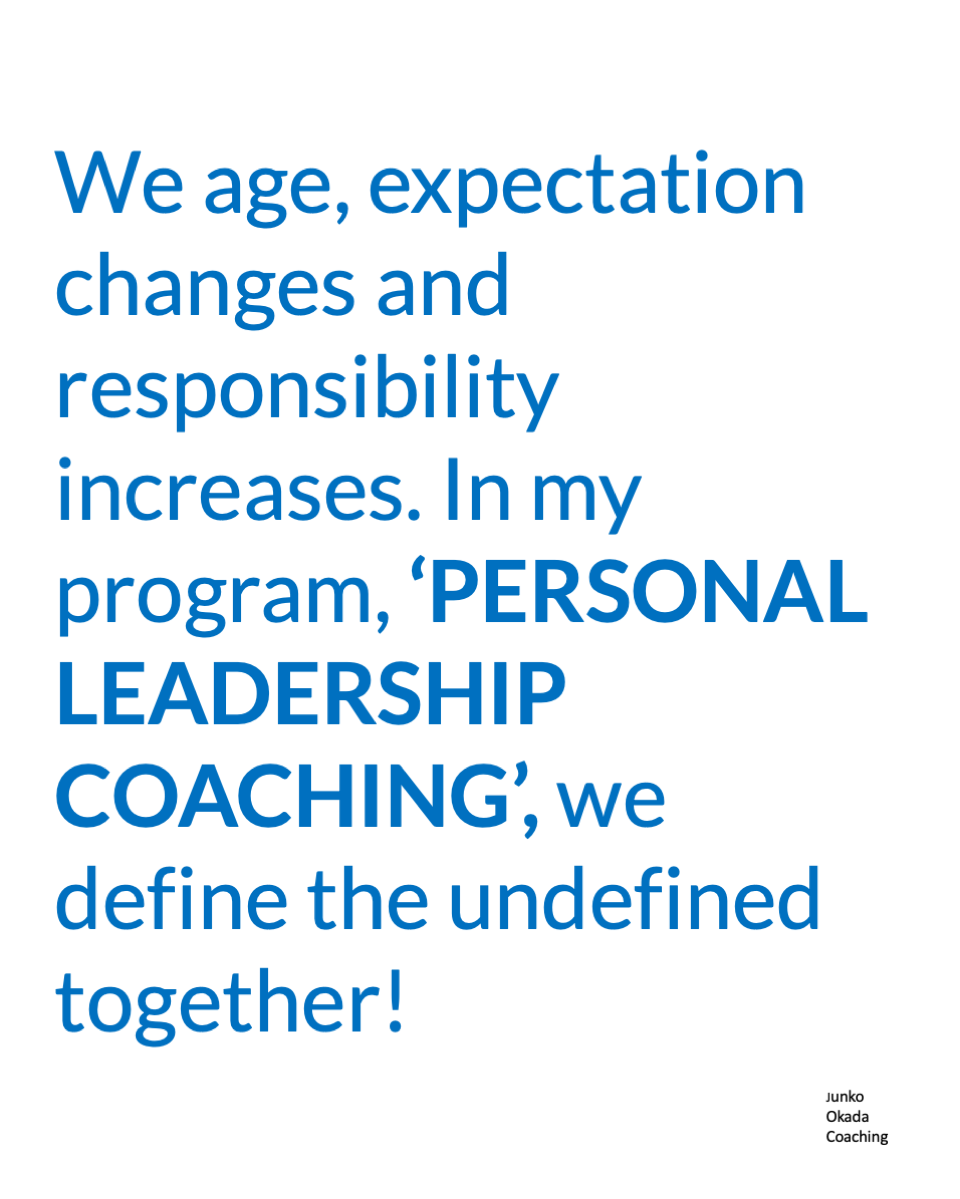 We age, expectation changes and responsibility increases. In my program, 'PERSONAL LEADERSHIP COACHING', we define the undefined together – Clarity!
Can you answer the questions below about yourself – check your clarity level.
What do you enjoy most in your everyday life?
What are you looking forward to right now?
What are you wish for your future -self?
What are you struggling with currently?
Which emotion would you like to avoid?
You know yourself best, right?  The thing is that your friend and family who know you well tell you what they think it's good for you.
But think about it, even you need to consider the answer above, how people can possibly know you better than you do. 
So, the first thing is don't take other people's opinions as advice.  It's just their opinion, and you need to filter it. 
The situation is constantly changing.
Your age – it's just a number, but the expectation of career and responsibility increases with the experiences.
Your wish – can you remember your desire of 10 years ago? It must be very different because you moved on;)
Your skills – when you are more capable, you can see further steps ahead. It changes your scenery and your position.
I hear sometimes, 'I don't do goals. I go with the flow.' Setting goals is not a must, but it's a helpful tool to keep focused.
What's more important is that you define your undefine situation, wish, feelings and communications – FOR YOUR CLARITY.
In my PERSONAL LEADERSHIP COACHING programme, we define your undefined together by using my PROCESS OF BECOMING method.  
If you are ready to go through your PROCESS OF BECOMING, book a DISCOVERY CALL with Junko!