Clarity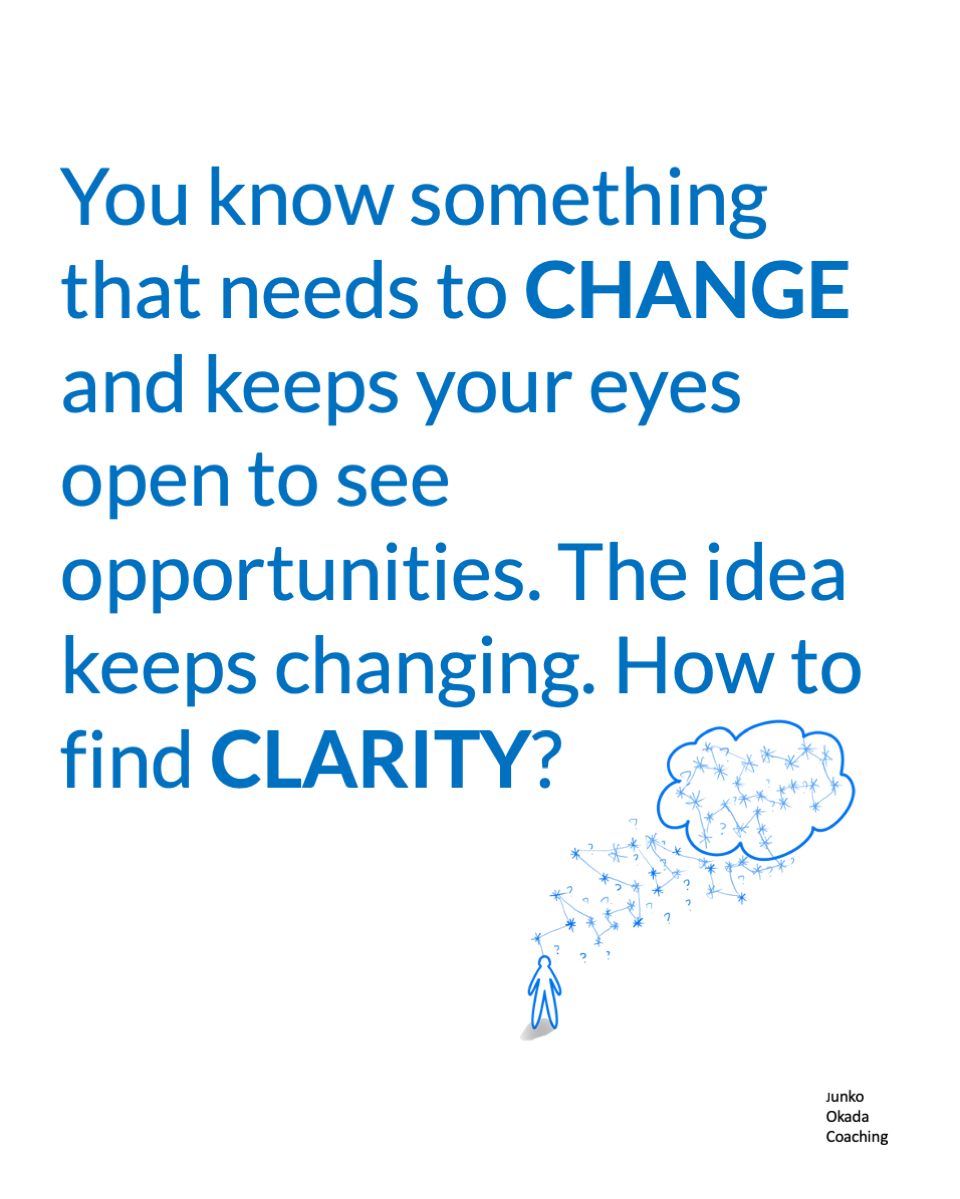 You know something that needs to CHANGE and keep your eyes open to see opportunities. The idea keeps changing. How to find CLARITY?
Something is not quite working. It's been a while since you've noticed it, and you don't want to ignore it any longer. Is it because?
You cannot switch off from work stress, so when a thing doesn't go well during the day, your bad mood will ruin the time after work altogether. You feel terrible about it.
A family member tells you the judgemental comment every time you meet, and you get used to swallowing your opinion with anger and/or sadness.
You are not getting enough clients, and you need to find a way to generate more income. You worry about it every day.
There are many minor disagreements with your partner, but it's energy-consuming to confront them, so you've been avoiding them as long as possible. You know so well it's a short time solution, and you feel hopeless.
You've been working on your career. You have neglected your social life community and looking after your wellbeing. You feel it's not going well.
Your life can go on further without clarity. BUT you can't see the long future in it with the same situation. It's been a while to put your feeling aside.
Where to start?
To see the situation objectively. Keep it factual!
To identify precisely what bothers you.
To define why you want to change.
To write down what you want.
The last point, 'to write down what you want is not as easy as it sounds. So, use all these questions and give yourself enough time to reach your answer-YOUR CLARITY.
When you know them, you are almost there – to reach your clarity.
If you are ready to live in line with your value, book a DISCOVERY CALL with Junko!